Collection: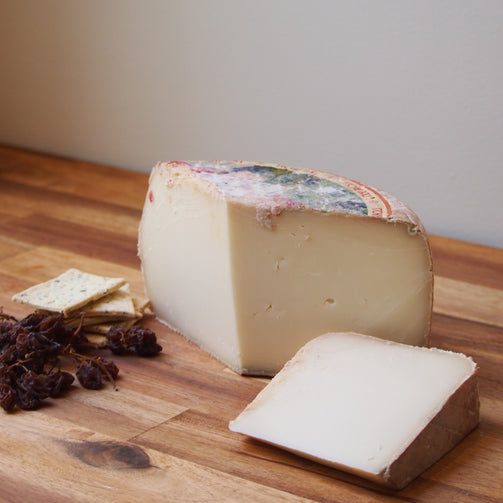 Collection:
Roy des Vallees Ardi Gasna
Roy des Vallees Ardi Gasna
Regular price

Sale price

$24.00
Tax included.
Shipping
calculated at checkout.
This tomme style cheese from the Pyernees is made with equal part of sheep and goat's milk. Matured for a minimum of 4 months, the paste is supple and delicate with a light white/ivory colour. Smooth and melting in the mouth, Roy des Vallees has sweet and slightly tanguy flavour - Chardonnay friendly .
Size: Cut to Order
Milk: Sheep & Goat's Milk
Origin: Pyerenees, France