Collection: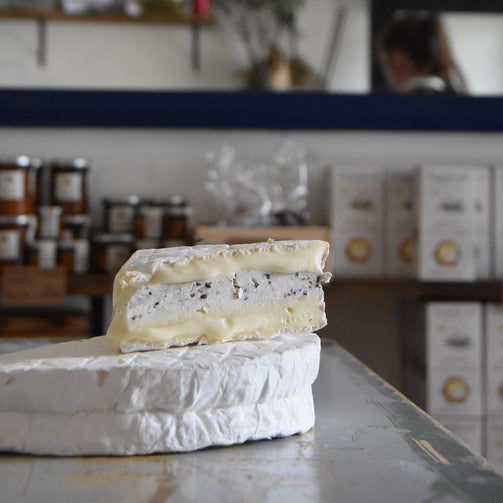 Collection:
Brie aux Truffes
Brie aux Truffes
Regular price

Sale price

$75.00
Tax included.
Shipping
calculated at checkout.
A treat that if you don't share it, I promise we won't tell anyone.
The traditional 1kg French brie is cut into two discs and filled with a generous layer a black truffle, crème Fraiche and mascarpone. We recommend you enjoy it on its own - yes no other cheese or paste... but we won't say no to a glass of your favourite medium body red wine. 
Size: cut to order
Milk: Cow's Milk 
Origin: Ile de France, France